Assistant Professor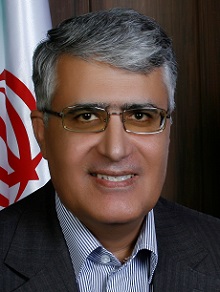 Office:
#410, 2th Floor
Professors Bldg.,
Faculty of Electrical and Computer Engineering,
K.N. Toosi University of Technology,
Seyed-Khandan Bridge, Tehran 14317-14191, Iran
.
P.O.BOX:
16315-1355 Tehran, Iran.
Phone Number:
+98 (21) -84062410
FAX Number:
21-8462066
E-mail Address:
tahsiri
@eetd.kntu.ac
Education
Ph.D.: Systems Engineering and Design from Manufacturing Engineering and Operation Management School, University of Nottingham, UK,2003.
M.Sc.: Engineering Management from the Industrial Engineering Dept., AmirKabir University of Technology (Tehran Polytechnique), Iran, 1991.
B.Sc.:
Applied Physics from Isfahan University, Iran, 1986.
Professional Interests
Distributed decision making within micro-grid patterns of power generation
Coverage control modeling for cost-effective monitoring of seas' oil pollution
Cognitive model in management of energy market
Analyzing and modeling the dynamics of systems for control of air pollution
Systems optimization within multi-agents and complex systems
Network architecture and design for Highway Automated Systems (AHS)
Courses Taught